"We have been so lucky to connect with NWA3D. After have been introduced to 3D printing a year ago, our students were so pumped about learning and exploring additive manufacturing. However, we were spending most of our time trying to get our original printer to work. Since connecting with NWA3D and purchasing 2 printers from them, students have flourished and learned more in 3 months then they had in 1 year...They seem to have thought about everything a school might need in order to make the best of this emerging technology field.
Now we get to spend our class time engaged in creation and not clearing clogged nozzles!"  
–Brittany Berry, Helen Tyson Middle School
At NWA3D, we want to simplify the process of learning how to 3D print. We teach the solid foundations of 3D printing and troubleshooting so you and your class can jump right in. That's why every printer we sell comes with unlimited videoconference training sessions with you or your students. They also come with extensive documents that walk students and educators through every step of how to 3D print and troubleshoot common problems. In addition, everything we sell comes with lifetime support.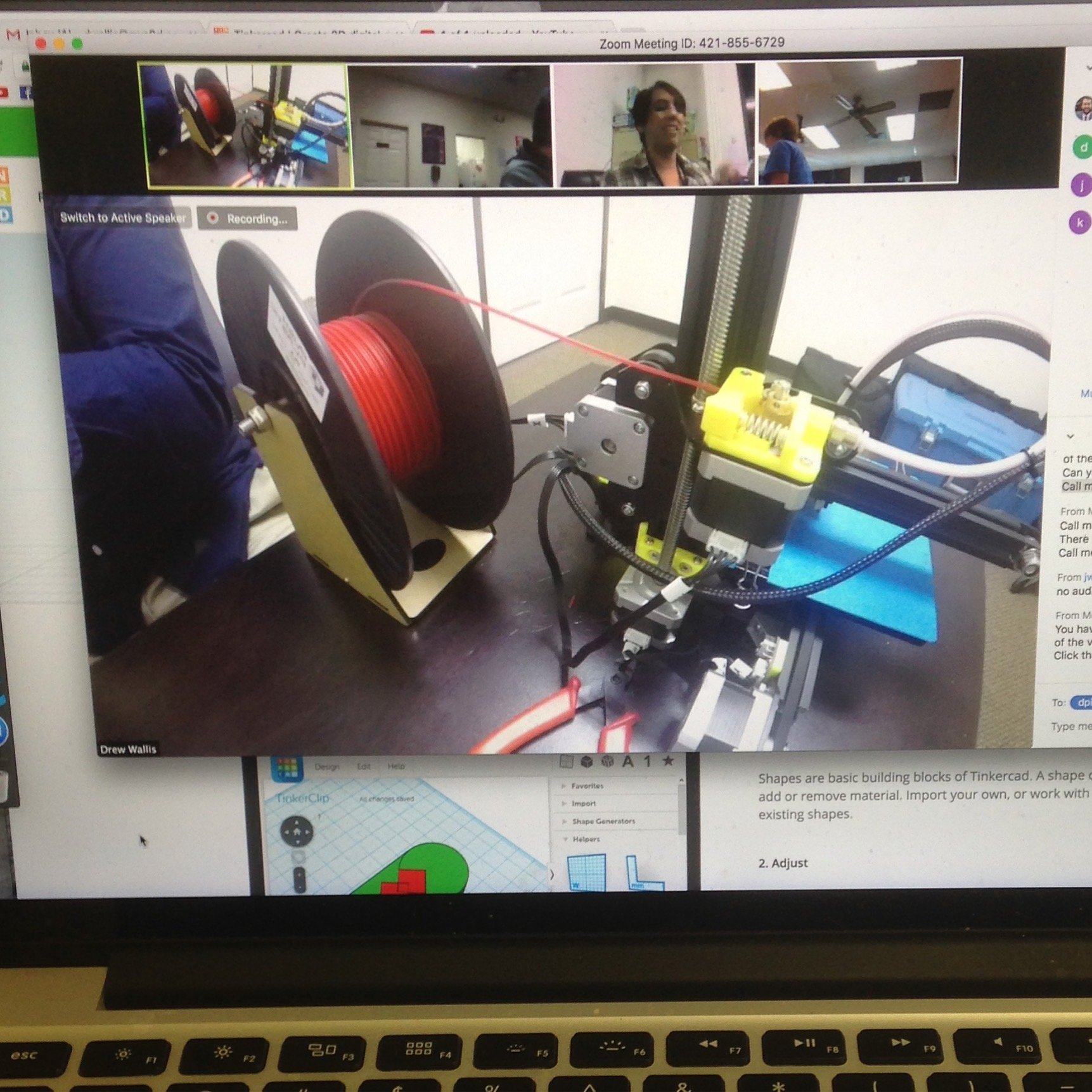 You're not alone on an island! We want to help you integrate 3D printing into your standards and lesson plans. We also want to connect you with our network of classrooms, so you can collaborate and share educational ideas across the country.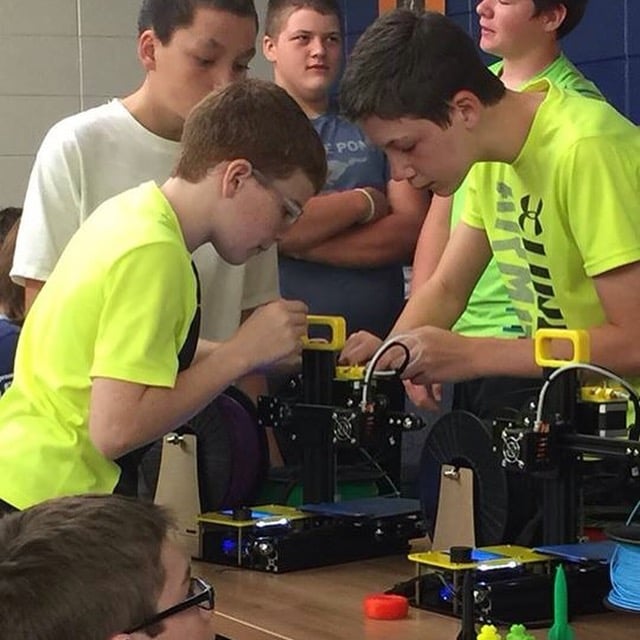 3D Printing teaches students skills they need for success in tomorrow's world.
The engaging process of 3D printing incorporates every aspect of STEAM (Science, Technology, Engineering, Arts, and Mathematics) learning to help build critical thinking, collaboration, and creativity. Integrating this technology into your curriculum can help differentiate your instruction to meet the learning goals of every student in new and innovative ways that can foster student achievement.
Schools across the nation are integrating 3D printing into their classrooms. We believe that every student should have the opportunity to learn this state of the art technology that incorporates traditional subjects with creative design, critical thinking, perseverance, and  collaboration.
 
These 21st Century Skills can be learned through project based learning with 3D printing. The process of bringing concepts to reality engages students to learn actively by challenging them to apply knowledge they've learned in different subjects to own their own learning.
Some 3D printing examples from classrooms we've sold to include:
Printing of student-created population density maps of different parts of the world
Creation of math manipulatives
Design and production of prosthetic limbs
3D scanning and printing of archaeological artifacts
Learning how to be creative with technology by diving into 3D design in art
Community outreach programs using student designed and printed 3D items
Using drones to take pictures to make 3D printed topographical maps for community organizations
Modeling organs and bones for use in biology and a local hospital
Designing helmets and armor based on their research of ancient civilizations to learn about ancient societies and empires
3D designing cells and organs in biology and printing them out to use as

classroom

models

Learning about heredity by creating and printing models traits that are passed down through generations
Use in a STEM Labs for use by classrooms throughout a school
Project Lead the Way aerodynamics and problem solving
3D printed castle offensive and defensive designs and testing in Gifted and Talented
Enrichment of library activities
Community service projects with EAST Initiative classes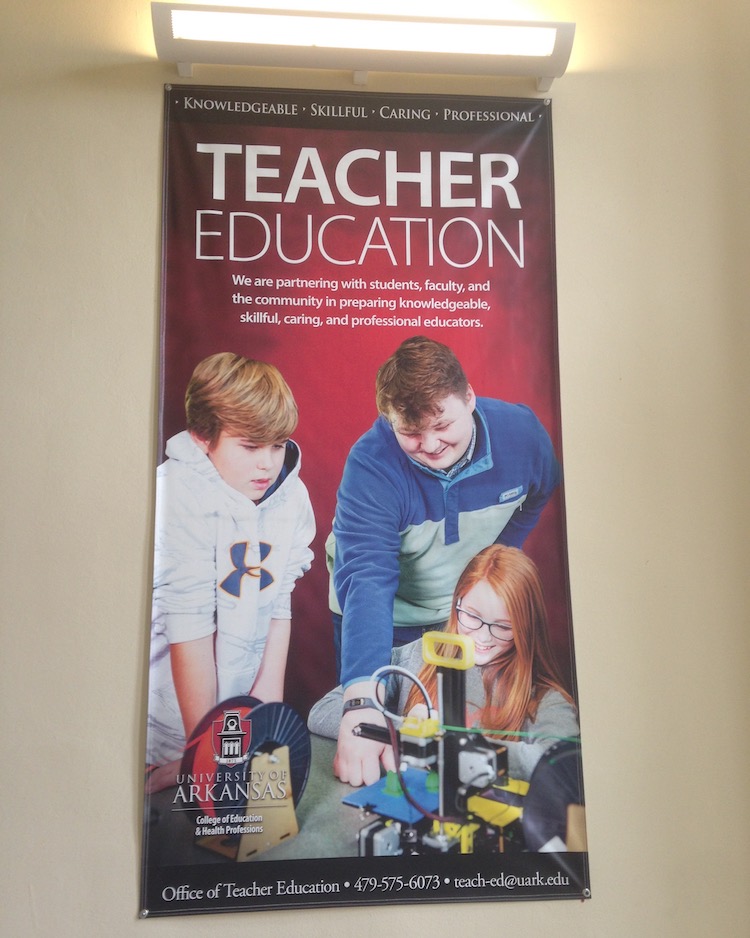 We've taught, assisted, and supplied hundreds of organizations.
No more waiting on the phone for hours with service reps. No more looking at a multi-thousand dollar paper weight that your students can't use, because it's been broken for weeks. 
When you encounter problems, we'll be happy to walk you or your students through some things to try. If it's still not working, we'll visit with you to help figure it out. If your class purchases an NWA3D printer and it breaks down, just ship us the parts and we'll repair or replace them for free during the first year year with our
No Questions Asked Warranty
.